JAMES MOYE: Broadway/Off-Broadway: Aladdin, On The 20th Century, Bullets Over Broadway, Million Dollar Quartet, Ragtime, A Tale of Two Cities, The Full Monty, Urinetown, Far From Heaven (Playwrights), Happiness (Lincoln Center), Dogfight (Second Stage), Closer Than Ever (York Theatre), Silence! the Musical (Elektra Theatre). National tours: The Drowsy Chaperone (Aldopho), Little Shop of Horrors (Orin et. al), White Christmas (Bob Wallace, Ordway). Regional credits include: Elf (Buddy, Paper Mill Playhouse), NERDS! (Tom Watson, NC Theatre), Tinyard Hill (Russell, Theatreworks, SF Bay Theater Critics AWARD-Best Supporting Actor- 2009), 110 In The Shade (File, Signature Theatre, Helen Hayes Nomination Best-Supporting Actor), Meet John Doe (Title Character, World Premiere at Goodspeed Musicals and Ford's Theatre) The Ballad of Little Jo (Gibbs, World Premiere at Steppenwolf Theatre Co.), Floyd Collins (Dr. Hazlett/ Reporter, Goodman, Old Globe and Prince Music Theatres). Film/TV: Fair Game (w/ Sean Penn), Construction, The Warrior and The Savior, "The Blacklist," "The Mysteries of Laura," "Royal Pains," "The Onion News Network," "Law and Order: C.I.," "The Today Show," "As The World Turns," "Guiding Light." Cast recordings: On the 20th Century, Bullets Over Broadway, Dogfight, Far from Heaven, Meet John Doe, Dream True, Songs of Ahrens and Flaherty. Proud member and National Councilor of Actor's Equity Association, and member of SAG and AFTRA. Love to his wife, Kimberly, their beautiful children, Weston, Lila, and little Noelle!
Download Resume as PDF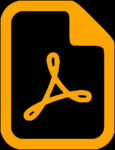 BROADWAY / OFF-BROADWAY
ALADDIN
ON THE 20TH CENTURY
BULLETS OVER BROADWAY
MILLION DOLLAR QUARTET
DOG FIGHT
FAR FROM HEAVEN!
CLOSER THAN EVER
SILENCE!
RAGTIME
HAPPINESS
A TALE OF TWO CITIES
THE FULL MONTY
URINETOWN
Jafar/ Sultan(Standby)
Max/Oscar Jaffe
Sheldon Flender/Cheech
Sam Phillips
Lounge Singer/et. al
Stan Fine
Man 2
Dr. Chilton
Father (u/s)
Kevin's Dad / Spooky
Judge / Carton (u/s)
Teddy / Jerry (u/s)
Bobby & Lockstock (u/s)
New Amsterdam Theater
Original Cast
Original Cast
Original Cast
Second Stage
Playwrights Horizons
The York Theatre
Elektra Theatre
2009 Revival Cast
Lincoln Center Theatre
Original Cast
(dir. Casey Nicholaw)
(dir. Scott Ellis)
(dir. Susan Stroman)
(dir. Eric Schaeffer)
(dir. Joe Mantello)
(dir. Michael Grief)
(dir. Richard Maltby)
(dir./chor. Christopher Gattelli)
(dir. Marcia Milgrom Dodge)
(dir. Susan Stroman)
(dir. Warren Carlyle)
(dir. Jack O'Brien)
(dir. John Rando)
NATIONAL TOURS / COMPANIES
WHITE CHRISTMAS
THE DROWSY CHAPERONE
LITTLE SHOP OF HORRORS
Bob Wallace
Aldolpho
Orin et. Al
The Ordway, St. Paul (2008)
First National Tour
First National Tour (2004-05)
(dir. Walter Bobbie)
(dir. Casey Nicholaw)
(dir. Jerry Zaks)
TV / FILM
THE BLACKLIST
THE MYSTERIES OF LAURA
CONSTRUCTION
EUGENE
FAIR GAME
ROYAL PAINS
THE WARRIOR & THE SAVIOR
ONION NEWS NETWORK
LAW & ORDER: Criminal Intnet
AS THE WORLD TURNS
GUIDING LIGHT
EXPECTING MERCY
Principal
Principal
Principal
Principal
Featured
Principal
Supporting
_
Co-Star
Co-Star
Featured
Under 5
Featured
Sony Pictures TV / NBC
NBC
Independent
Onion News Network
River Road
USA
Independent
_
IFC
NBC Primetime
CBS Daytime
CBS Daytime
Independent
(div. Bill Roe)
(div. Mike Listo)
(dir. Malcolm Goodwin)
(dir. Eugene Miraman)
(dir. Doug Liman)
(dir. Dennie Gordon)
(dir. Salvatorre Sayven)
_
(dir. Judy Adler)
(dir. Norberto Barba)
(dir. Scott McKinsey)
(dir. Brian Mertes)
(dir. Dave Hansen)

WORKSHOPS AND READINGS
TABLE
IT HAPPENED IN KEY WEST
KING KONG
BULLETS OVER BROADWAY
BRIGHT STAR
David
Carl Von Vosel
Zeke
Sheldon Flender
Dr. Norquist, Roger
_
_
_
_
New York Stage & Film
(dir. Gordon Edelstein)
(dir. Jeff Whiting)
(dir. Eric Schaeffer)
(dir. Susan Stroman)
(dir. Walter Bobbie)
REGIONAL
ELF
NERDS
*TINYARD HILL (World Premiere)
MEET JOHN DOE (World Premiere)
*110 IN THE SHADE
FLOYD COLLINS
THE BALLAD OF LITTLE JO
INTO THE WOODS
THE FULL MONTY
DRACULA (US Premiere)
SIDESHOW
THE RAINMAKER
BILOXI BLUES
THE TAVERN
THE MIRACLE WORKER
SAVING AIMEE (World Premiere)
Buddy
Tom Watson
Russell Kingsley
Title Character
File
Reporter / Dr. Hazlett
Gibbs
Prince / WOlf
Jerry Lukowski
Jonathan Harker
Terry Connor
Starbuck
Wykowski
Ezra
James
Brother Bob
Paper Mill Playhouse (NJ)
NC Theatre (NC)
Theatreworks (CA)
Ford's Theatre
Signature Theatre Co., (VA)
The Goodman, Old Globe
Steppenwolf Theatre Co.
Signature Theatre Co.
Pittsburgh CLO
Northshore Music Theatre
Northlight Theatre
Common Thread Theater Co.
Blue Ridge Theater Festival
Milwaukee Repertory Theater
Boarshead Theatre
White Plains PAC
(dir. Eric Ankrim)
(dir. Marc Bruni)
(dir. Robert Kelly)
(dir. Eric Schaeffer)
(dir. Eric Schaeffer)
(dir. Jerry Zaks)
(dir. Tina Landau)
(dir. Eric Schaeffer)
(dir. Barry Ivan)
(dir. Barry Ivan)
(dir. Joe Leonardo)
(dir. Steve Scott)
(dir. Roger Hall)
(dir. Joe Hanreddy)
(dir. John Peakes)
(dir. Eric Schaeffer)
AWARDS*
2009 WINNER San Francisco Bay Area Theatre Critics Circle – Best Supporting Actor – Russell in TINYARD HILL
2003 Nominee Helen Hayes Awards – Best Supporting Actor – File in 110 IN THE SHADE
CONCERTS
ONE TOUCH OF VENUS
_
_
DREAM TRUE
Rodney Hatch
(opposite Liz Callaway)
_
Trio
Ovations! Series / Auditorium Theatre
_
Cooper Union
(dir. Gary Griffin)
(mus. dir. Kevin Stites, Paul Raiman)
(dir. Tina Landau)
(mus. dir. Ted Sperling)
SKILLS
Music – Proficient Sight Reader/Singing; Country – Western/Pop
Dialects – Standard British / Irish / Cockney / Regional Southern
Sports – Basketball / Baseball / Softball / Football / Golf / Tennis / Certified SCUBA Diver (Recreational)
Instruments – Alto and Tenor Saxophone (7 years) / Piano (2 years)
Stage Combat – Served as fight captain on several occasions.